Calf Hutches and Calf Pens
Calf hutches and calf pens as individual and group housing systems
Individual calf hutches
FARMTEC laminate calf hutches with hinged barrier are made of non-toxic fiberglass, are smooth inside, easy to keep clean, and easy to disinfect. They do not heat up in the summer and have a rear opening with a cover for easy ventilation. For easy handling, the hutches have wheels and can be rolled over the barrier.
The front door of the hutch barrier is removable and easy to open. The gate comes with a height-adjustable holder for a bucket with a teat, 2 buckets, and 2 bucket holders. The width of the gap above the buckets is adjustable (narrows/widens) according to the age and size of the calves.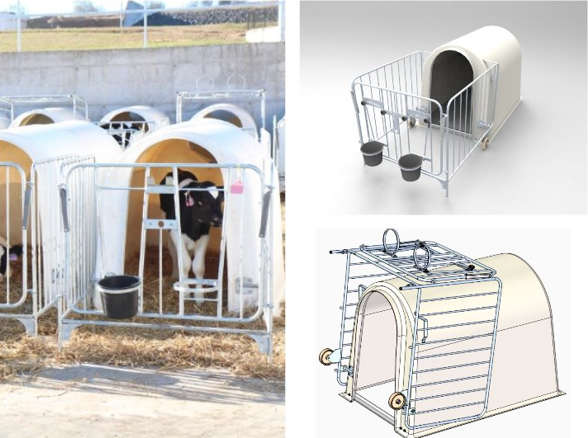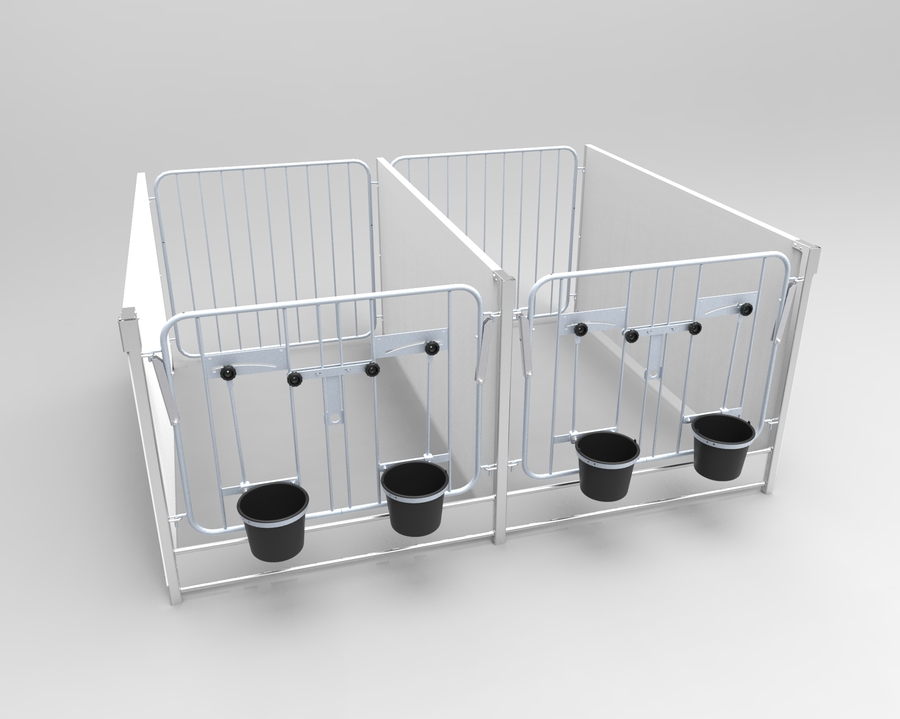 UNI Box – Individual Calf Pens
UniBoxes are designed to house up to 56 weeks old calves. They are comfortable and versatile. The partitions of the UNIBOXES are demountable – they are easy to take out of the box, and thus combine several boxes into one large box. Even though the construction is modular, it remains absolutely stable! We recommend installing the UNIBOXES under a tent, on a solid and flat surface.

Advantages of the UNIBOXES:
– Boxes are easy to assemble and disassemble
– Two or more boxes can be connected into one
– The dividing plastic panels are easy to remove and easy to clean
– All metal components are galvanized
– The design of the gates ensures good air circulation, which contributes to the health of the calves
– Boxes come with 2 buckets with holders
– The width of the holes above the buckets are adjustable (for calves of different sizes and ages).

Try out
our farm equipment
Stainless Steel Heated Waterers/Drinkers, Sleeve Ventilation for Calf Barns, Calf Hutches and Calf Pens, Roll-Up Doors, Cow Pusher/ Crowd Gate, Manure Removing Chain and Rope Scraper Systems
… and much more.