Crowd Gate | Cow Pusher
Crowd gate | Cow pusher by FARMTEC speeds up the entry of dairy cows into the milking parlor
Crowd gate | Cow pusher speeds up milking
Crowd gate gently pushes dairy cows out of the holding pen into the milking parlor. After the gate approaches the parlor (and the last cow enters the parlor), it moves over the next group of cows (to the beginning of the pen), descends after the last cow in the group, and then repeats the process.
Significantly reduces stress in cows
When the crowd gate collides with an obstacle (with a cow or a rubber stop at the end of the channel), the electric motor automatically switches off. After removing the obstacle (a cow moves away) or switching the direction of movement manually the driver continues its movement in the given direction.
Removes manure from the holding pen
After milking, the service staff, using buttons, descends the scraper with the rubber blades to the floor of the holding pen, and by moving the scraper, the manure is removed. This system is applicable to both slatted and concrete floors.
Crowd gate
The Crowd Gate separates cows into groups and gently pushes them out of the holding pen into the milking parlor. The crowd gate significantly speeds up the process of pushing cows into the milking parlor, reduces cows' stress associated with the staff activities, and saves on the labor force. Also, we offer cow pushers with a manure scraping function. The bottom structure of this modified version of the cow pusher has blades, which clean the floor from manure in the holding pen. Scrapers push the manure into the grid slots or the manure channels, and so significantly reduces water consumption when cleaning the holding pen.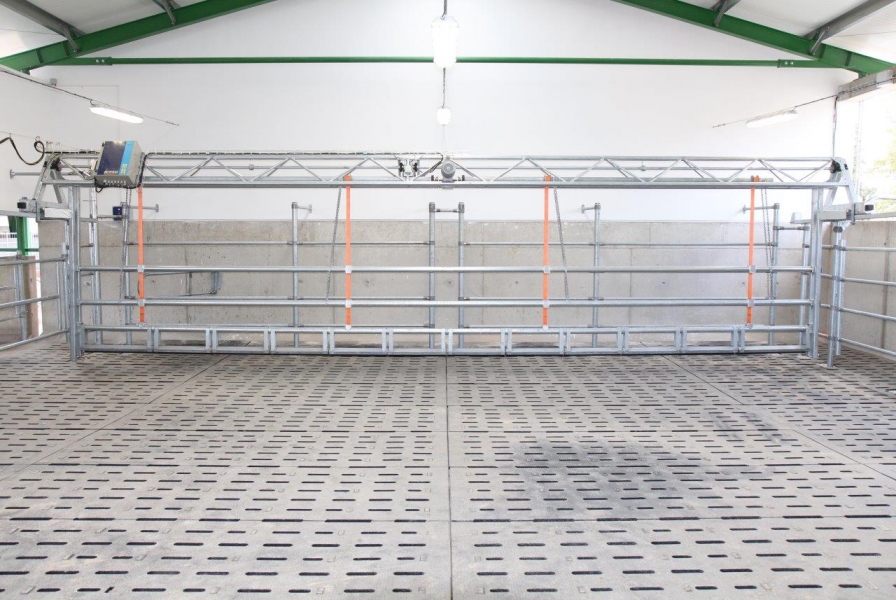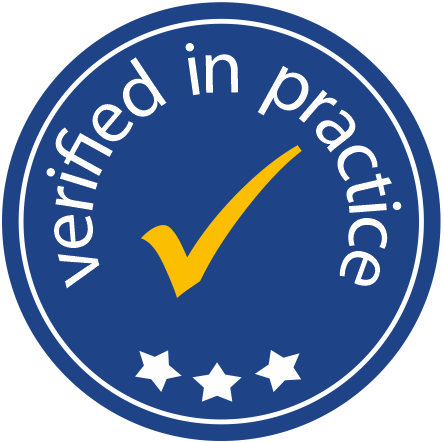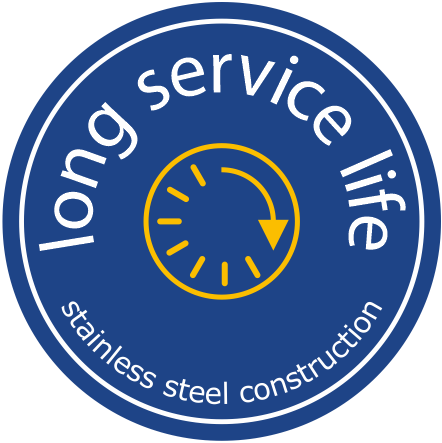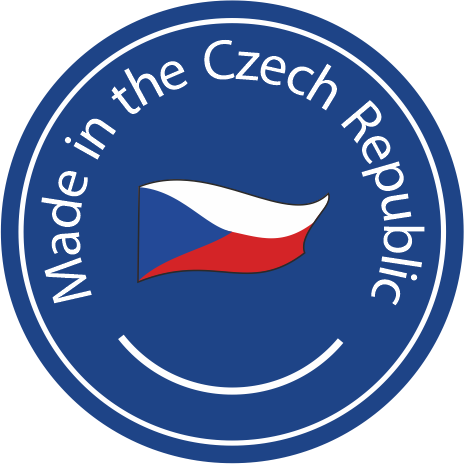 Try out
our farm equipment
Stainless Steel Heated Waterers/Drinkers, Tube Ventilation for Calf Barns, Individual Calf Hutches, Roll-Up Doors, Cow Pusher/ Crowd Gate, Manure Removing Chain and Rope Scraper Systems
… and much more.