Milking Parlor for Sheep and Goats
We provide mobile milking parlors for sheep and goats intended for outdoor milking
Mobile Milking Parlour for Sheep and Goats
Small farms that breed goats or sheep often face problems with the organization of efficient milking. To solve this problem, we offer a universal mobile parlor (headlocks).
The mobile milking parlor is designed for the fixation of 6 animals (goats or sheep) at the same time and is equipped with headlocks, rear barrier, entrance and exit gates and ramps.
Each milking place is equipped with a plastic feeder. The headlocks and gates are operated by levers. The height of the milking plant is adjusted by telescopic legs.
How does it work: the first animal enters the milking parlor and proceeds to the only open feeder, the last in the row. Lowering its head to the feeder, the animal starts the lock mechanism. Thе headlock closes, and the adjacent one opens. Then the next animal proceeds toward it.
Milking is carried out using mobile milking machines. After the end of milking, the personnel uses a lever to release all animals at the same time.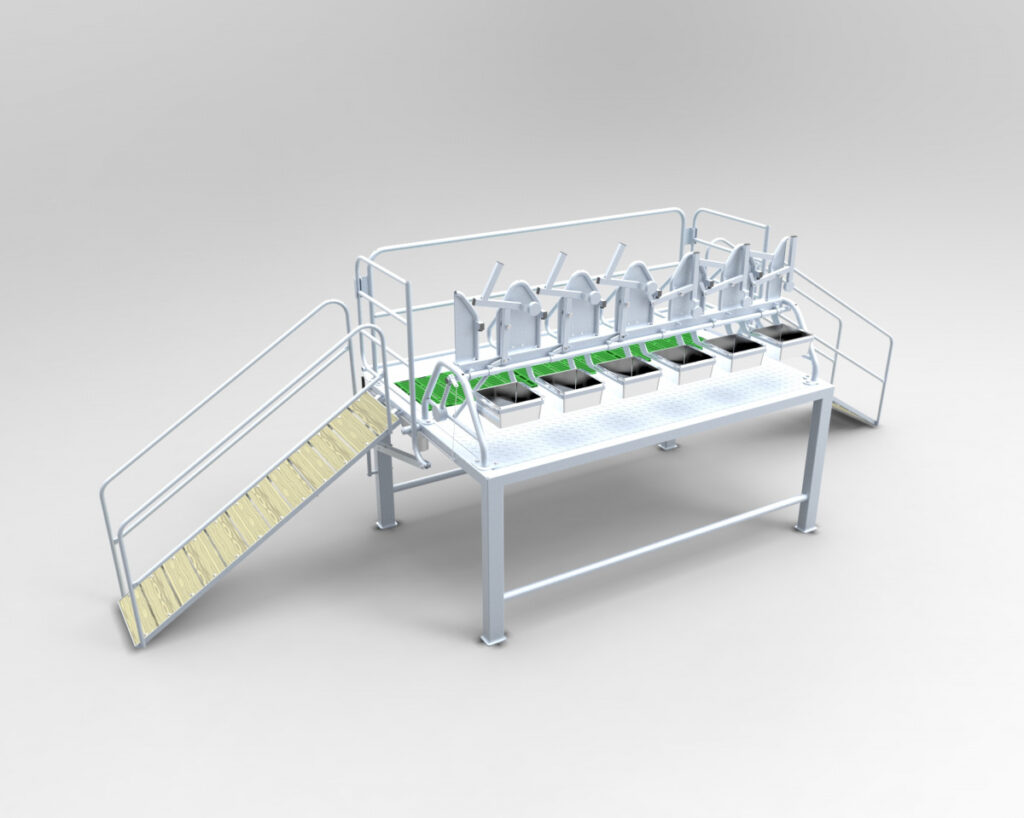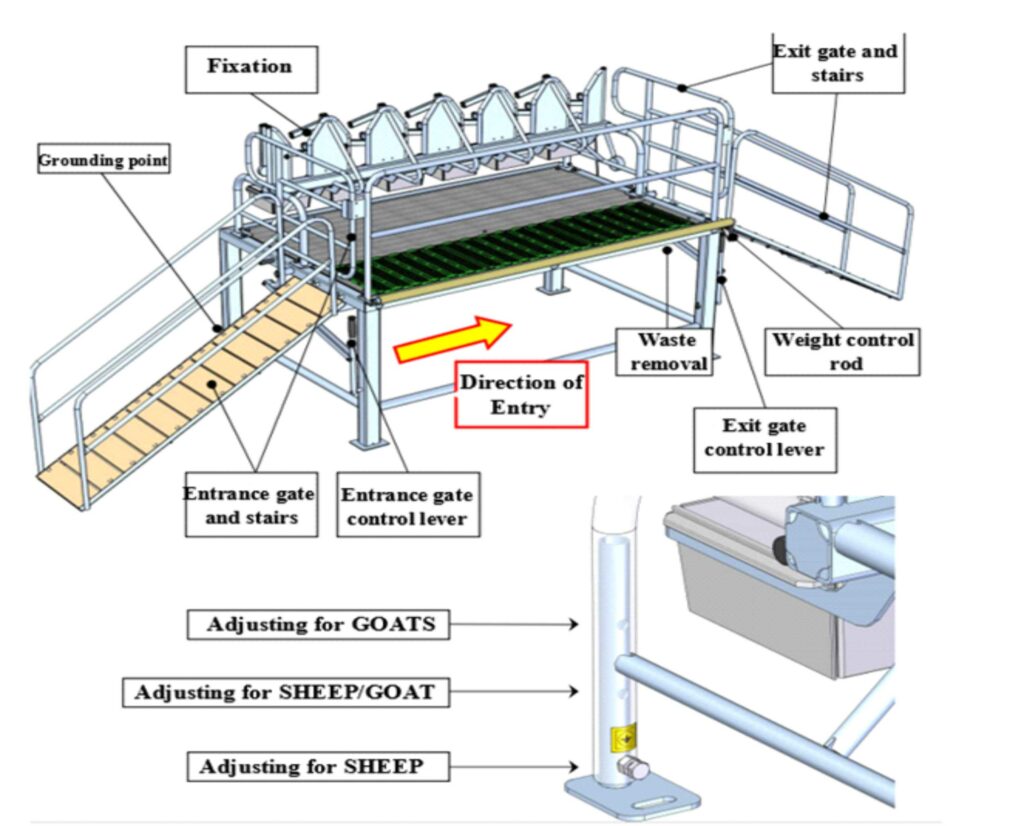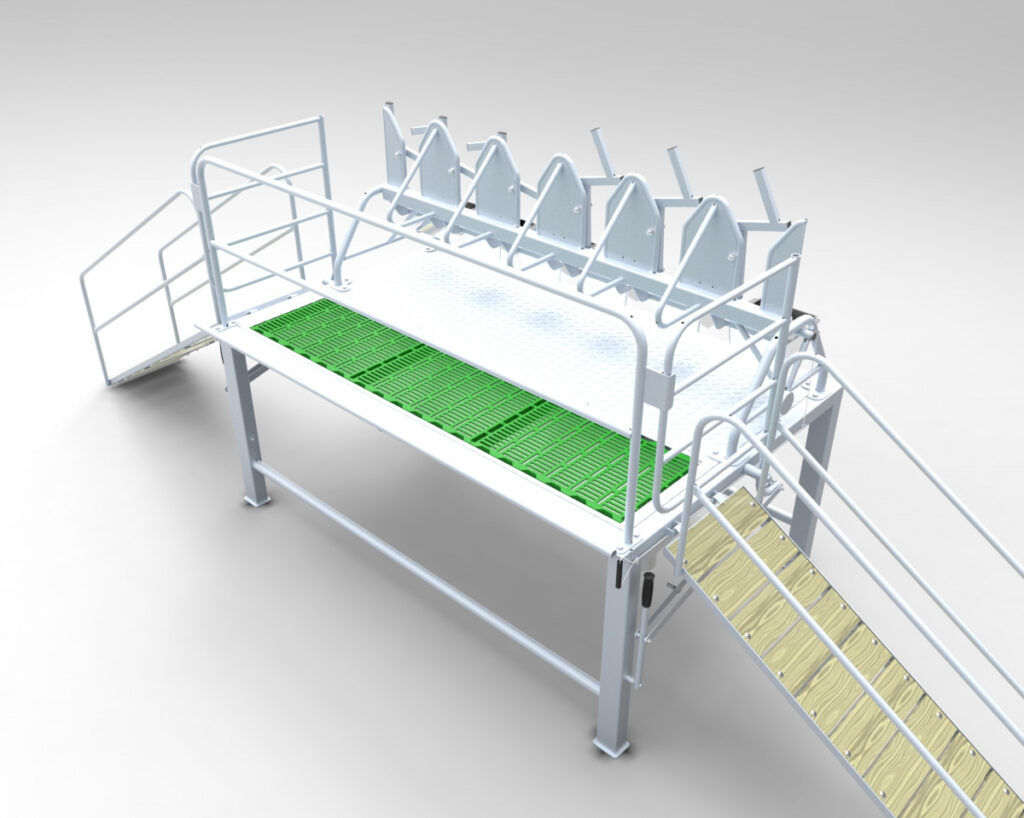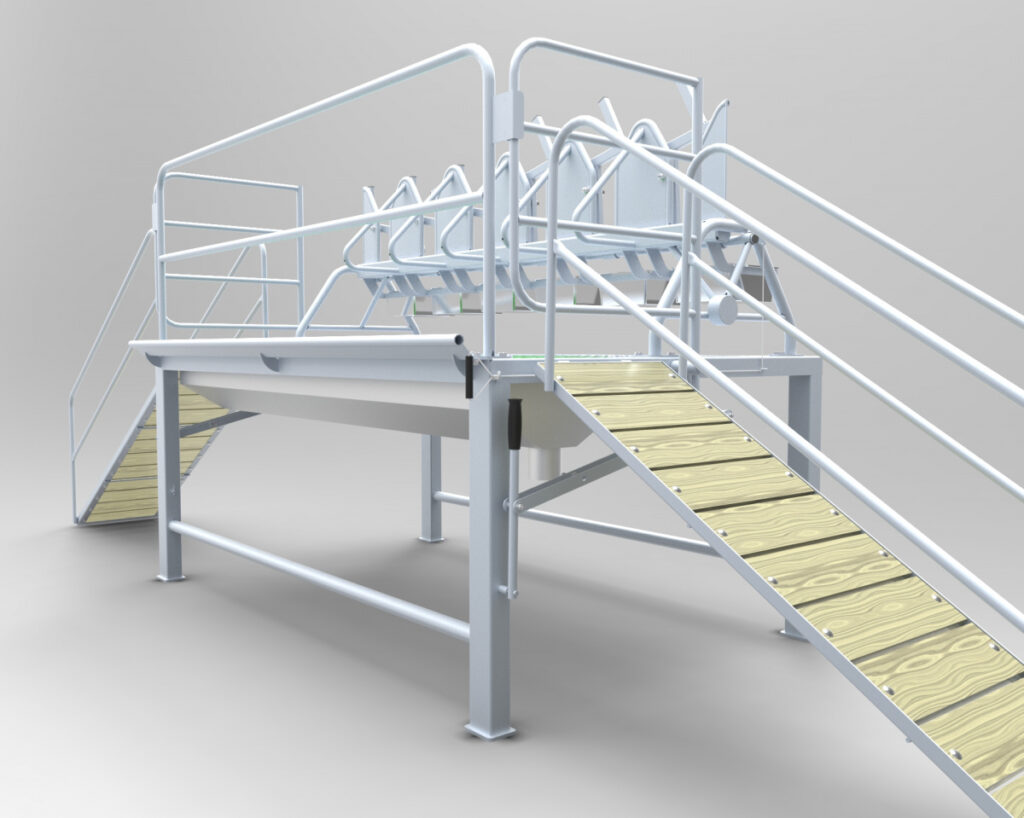 Try out
our farm equipment
Stainless Steel Heated Waterers/Drinkers, Tube Ventilation for Calf Barns, Individual Calf Hutches, Roll-Up Doors, Cow Pusher/ Crowd Gate, Manure Removing Chain and Rope Scraper Systems
… and much more.