Design and engineering
activities
Turnkey engineering and construction solution
Design and engineering activities
Design and engineering activities – proper design of the barn, its disposition and interior layout – are definitely key to a return on investments!
Therefore, FARMTEC develops its engineering activities based on modern livestock systems. Our specialists carry out the design in accordance with the concept of "animal welfare", modern methods of animal health maintenance, and a high level of productivity.
PROVIDED SERVICES
Elaboration of project documentation for territorial proceedings and building permits
Elaboration of project documentation for construction
Consultation with government authorities and organizations concerned
Environmental impact assessment of the construction
Ensuring financing in cooperation with the banks
Feasibility study
Technical supervision of the construction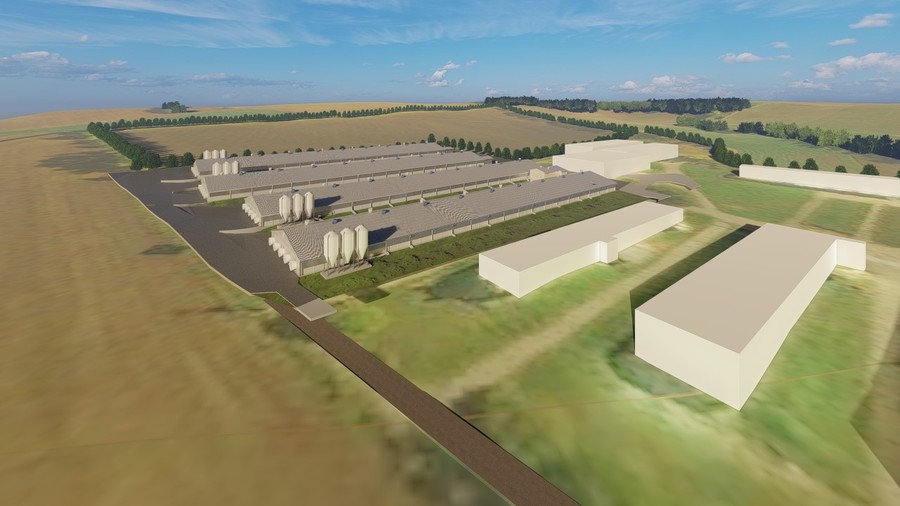 Try out
our farm equipment
Stainless Steel Heated Waterers/Drinkers, Tube Ventilation for Calf Barns, Individual Calf Hutches, Roll-Up Doors, Cow Pusher/ Crowd Gate, Manure Removing Chain and Rope Scraper Systems
… and much more.
Our products include a full range of farmyard equipment, cattle penning, milking parlors, equipment for sheep and goats breeding, poultry breeding, and much more.
FARMTEC is part of the AGROFERT a.s. holding, which is a significant supernational group with more than 200 companies and 34 thousand employees.
We have been operating in the market since 1996. During this period we have been gradually expanded to our present form. Now we are a strong and stable partner with the experience of hundreds of realized projects.
All our activities are performed by 250 FARMTEC employees, among them more than 70 are design engineers providing complete design and engineering activities to apply the latest global know-how within the field. As well, we cooperate with more than 20 external assembly and maintenance companies.
We are also active in foreign trade. Nowadays, FARMTEC a.s. is successfully operating in Poland, Russia, Belarus, Kazakhstan, Tajikistan, Hungary, Italy, the Baltic countries. We are very interested in establishing business relationships and cooperation with new foreign companies to expand our presence abroad.
The name of our company is synonymous with high-quality, well-designed products which are built to last.